More than 150 different options
Native features
The apps and the content manager have been developed using propietary technology, using native programming languages for both platforms: Android and iOS. This offers a more robust, fluid and visual result, compatible with Android devices, smartphones, tablets, iPhone and iPad.
Advanced features
Advanced features that can be incorporated into our applications. In addition, we have the ability to integrate with any CRM, ERP or CMS system..
Select from
10 web responsive templates
We have created responsive templates and you can choose your preferred Web version for your application.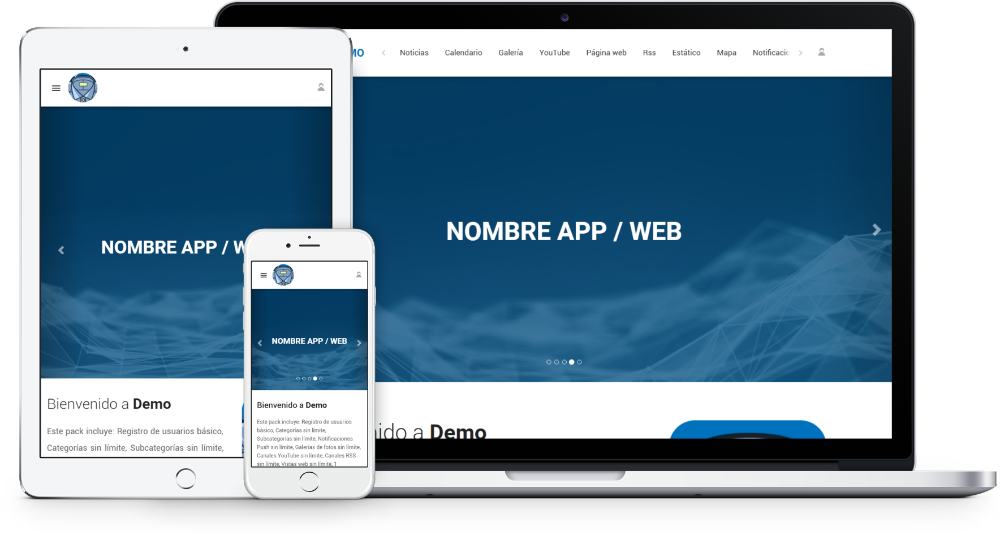 More than 150 options
Each feature contains multiple customization options
It combines all our options and creates an application tailored to your communication and marketing needs; for SME, event or association our features are an perfect digital marketing tool.
Connect your channels
Integrate your online channels through Vista Web, RSS, integration with social networks, etc.
In addition, you can evaluate custom integrations with the company's experience in connecting standard API and SDK in the communication and marketing software industry.
Publish in real-time
Manage your application through App4All CMS, our own content manager
Publish notifications, content, events, managing the application in real time. You do not need to re-publish it to edit the content, category menu and even redesign the app interface at any time.